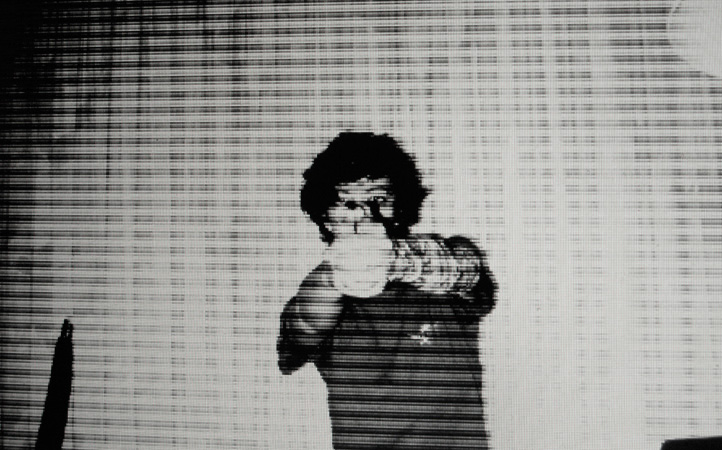 scroll to your right for the NEWS STREAM
with installation shots, publications and more...



UPCOMING / NEWS

9 Sep 17 - 28 Jan 18
The Hobbyist - Hobbys, Fotografie & Hobbyfotografie
Fotomuseum Winterthur, (CH)
curated by Pierre Hourquet, Anna Planas & Thomas Seelig


22 - 26 Feb 2018
Auction: Unfair X Christie's
Arti et Amicitiae, Amsterdam (NL)


29 Mar - 2 Apr 2018
Unfair Amsterdam
Westergasfabriek, Amsterdam (NL)


Apr - Jun 2018
performing the system (working title)
Kunstverein Hildesheim (DE)


Current recipient of the 3Package Deal
- a research fellowship supported by the AFK, Bureau Broedplaatsen,
FOAM, De Appel and the Rietveld Academie, Amsterdam


ONLINE ARTICLES
Frieze online, review by Laurie Cluitmans
In the In-Between, interview by Gregory Eddi Jones
New Dawn, featuring Drapery Studies
Vice Nederland, featuring Jaunt
Photo-Eye, review by John Phelan
American Suburb X, review by Brad Feuerhelm





Lotte Reimann studied fine arts, with a focus on photography, at the University of Applied Arts, Bielefeld and the Gerrit Rietveld Academy, Amsterdam.
The narrative work, presented as artist books and installations, gives insight into personal worlds and her own artist perspective.
Found and own images and texts connect easily into open story lines, which on a meta-level explore power structures between photographer and model, author and addressee and the new conditions
that came with the worldwide web.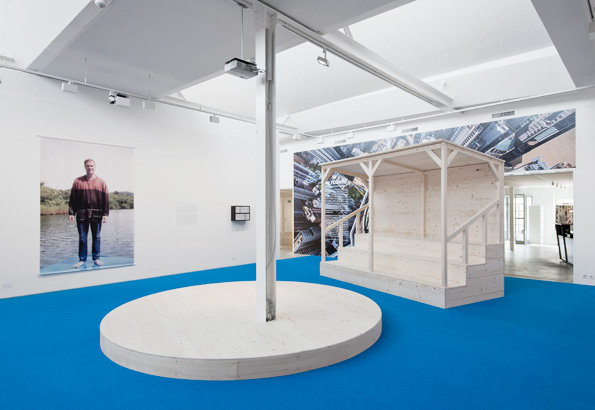 "Bis morgen im Nassen" at Fotomuseum Winterthur
Oct'17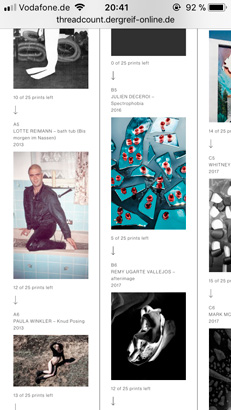 "Bis morgen im Nassen", der Greif at Unseen
Sep'17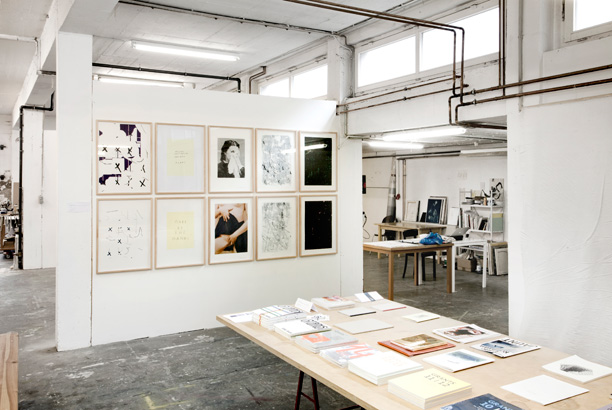 Silk-screened editions and books at Lepsien Art Foundation, Düsseldorf (DE)
Jun'17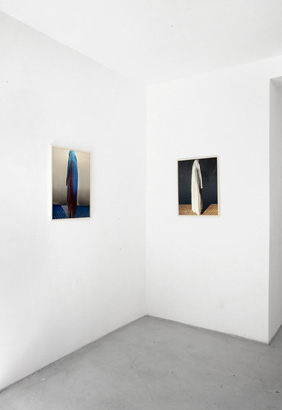 "Temptation" at Lepsien Art Foundation
Jun'17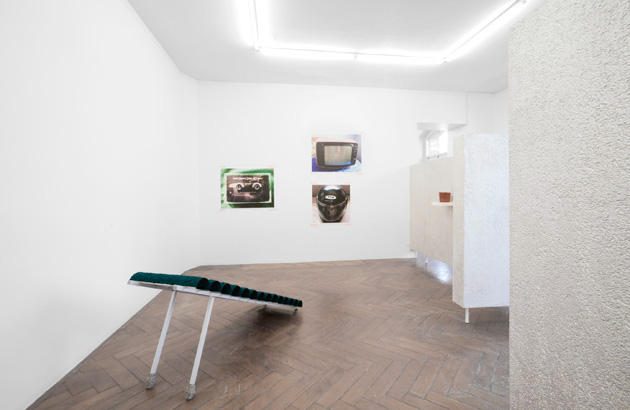 "Reflections" at Privacy Settings, Stadtgalerie PROG, Bern (CH)
Apr'17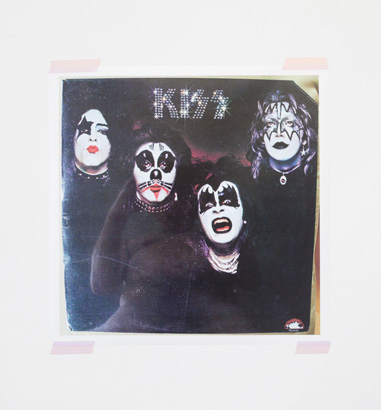 "Reflections" at Privacy Settings, Stadtgalerie PROG, Bern (CH)
Apr'17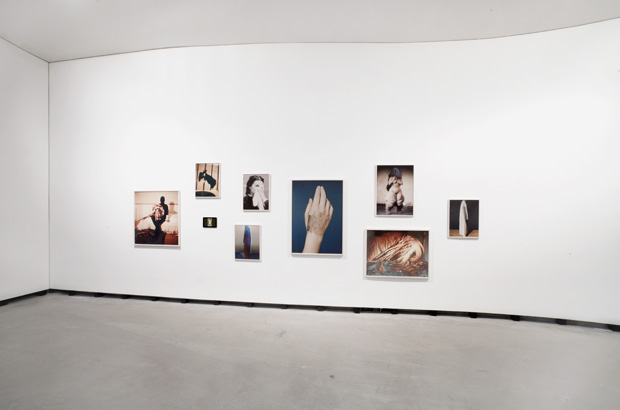 Selection of "Temptation" for "The inner Skin", Museum Marta, Herford
Mar'17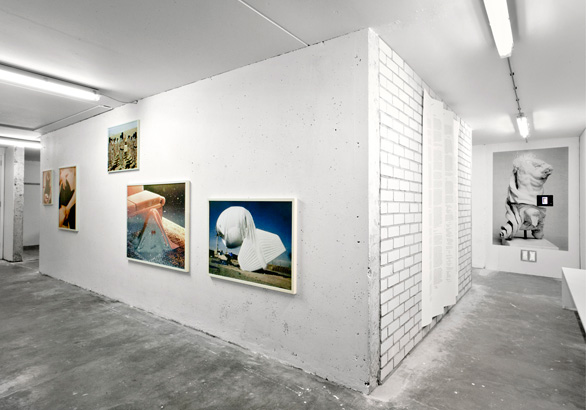 Exterior of "Temptation or Dr. de Clérambault" at A Tale of a Tub, Rotterdam (NL)
C.o.C.A. Commission, Feb'17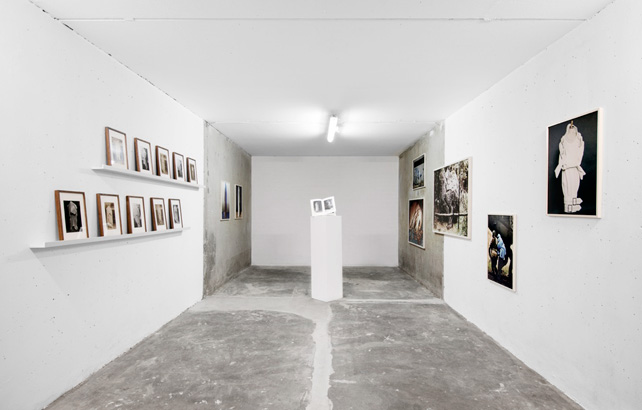 Interior of "Temptation or Dr. de Clérambault" at A Tale of a Tub, Rotterdam (NL)
C.o.C.A. Commission, Feb'17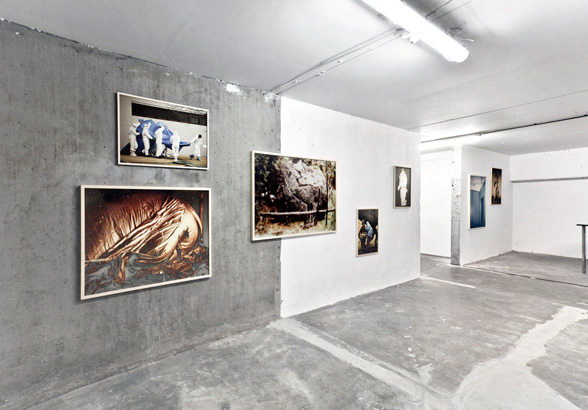 Interior of "Temptation or Dr. de Clérambault" at A Tale of a Tub, Rotterdam (NL)
C.o.C.A. Commission, Feb'17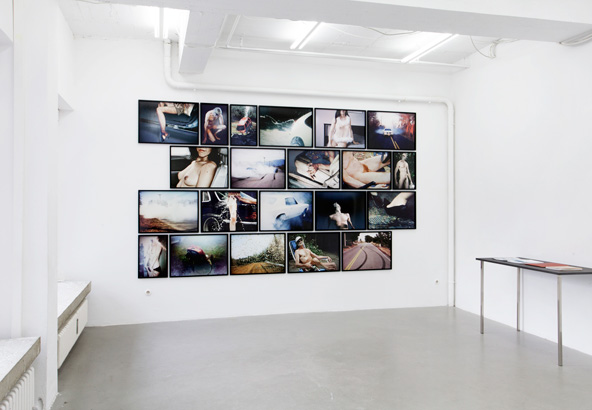 "Jaunt" at Leslie, Berlin (DE)
Mar'16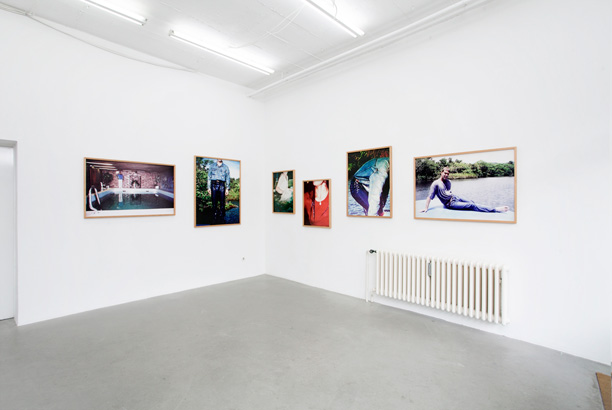 "Bis morgen im Nassen" at Leslie, Berlin (DE)
Mar'16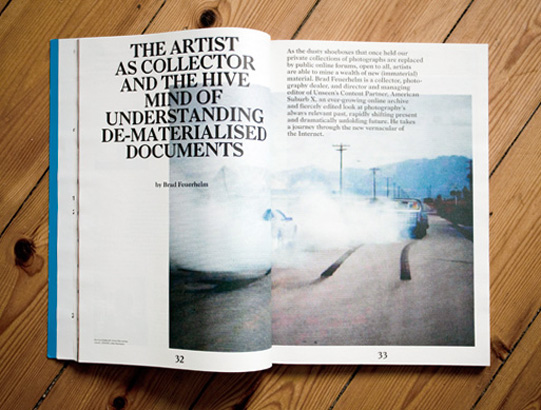 "Jaunt" in Unseen Magazine, with article by Brad Feuerhelm, Amsterdam (NL)
Sep'15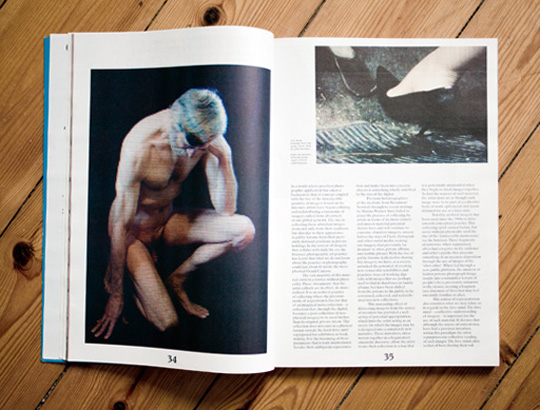 "Jaunt" in Unseen Magazine, with article by Brad Feuerhelm, Amsterdam (NL)
Sep'15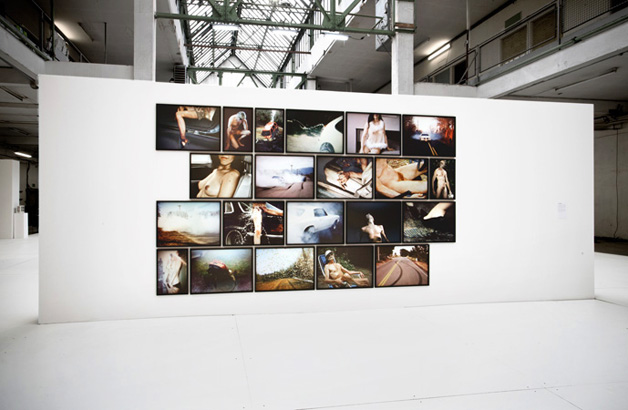 "Jaunt" at P/ART III – producers art fair, Kraftwerk Bille, Hamburg (D)
Sep'15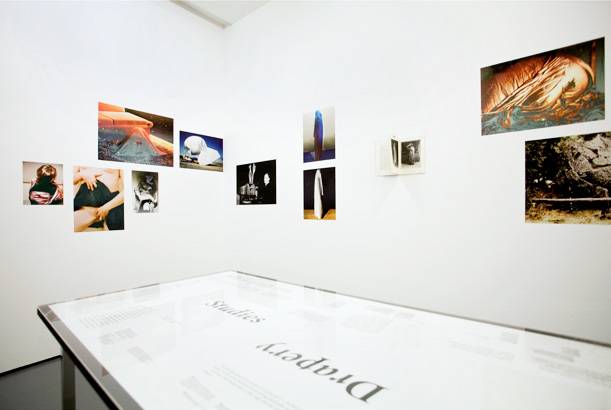 "Drapery Studies" at We're all naked underneath, Nest, The Hague (NL)
Sep'15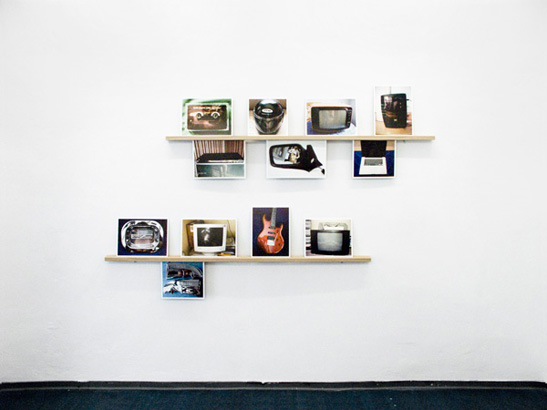 "Reflections - an unfinished collection" at Show What You've Got, Freitagssalon, Hamburg (D)
Aug'15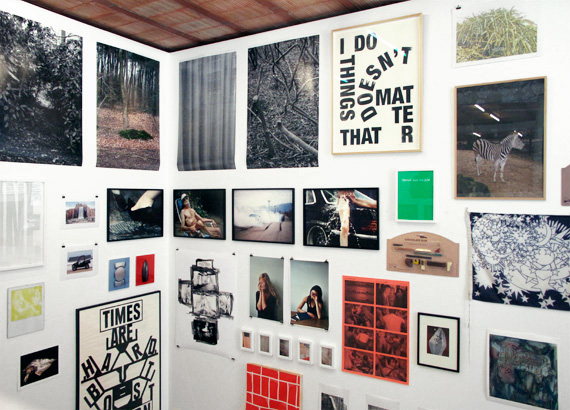 Selection of "Jaunt" at The Edition Show, Riot Gallery, Ghent (BE)
Jul'15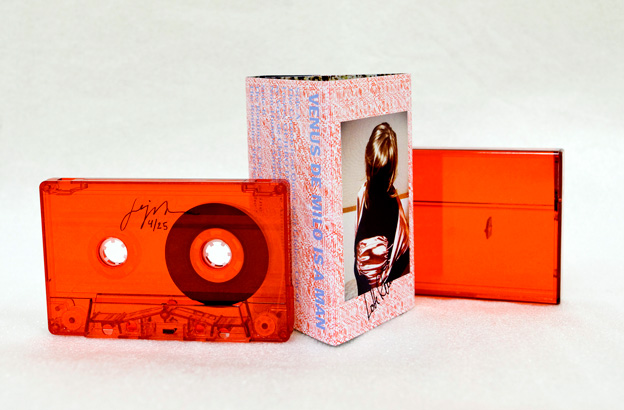 Sonia de Jager launched her music tape "Venus de Milo is a Man", at our work-in-progress presentation. I contributed with images and design of the leporello, Jun'15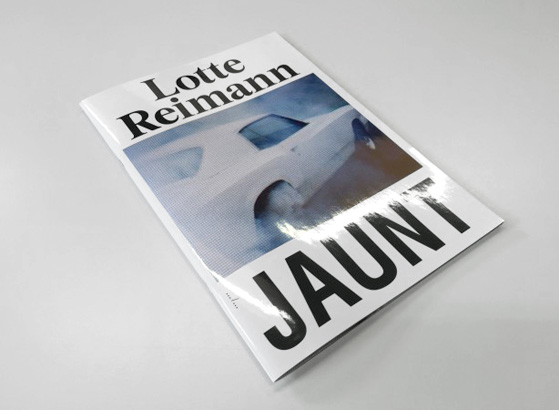 "Jaunt" – fresh from the press – with Art Paper Editions, Ghent (BE)
Apr'15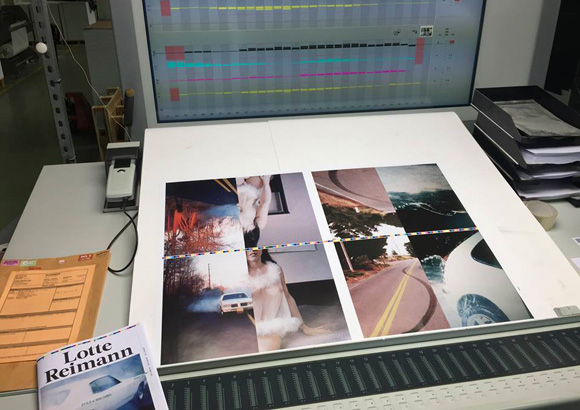 "Jaunt" at the printer's in Ghent (BE)
Mar'15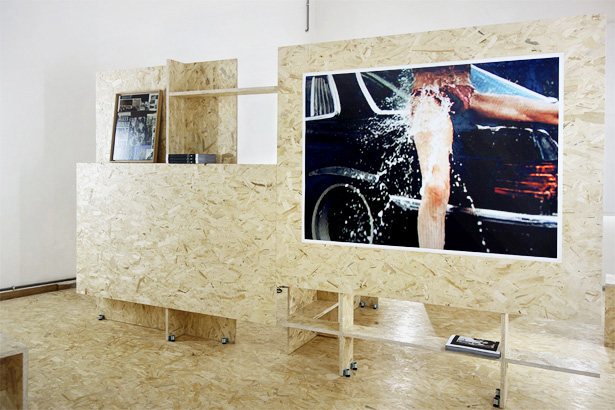 "Half-nude on car sputtering" as a 104x144 cm special edition on the occasion of "ExposerPublier", shown accompanied by a literal copy of J.G. Ballard's "Crash", Paris (FR), Feb'15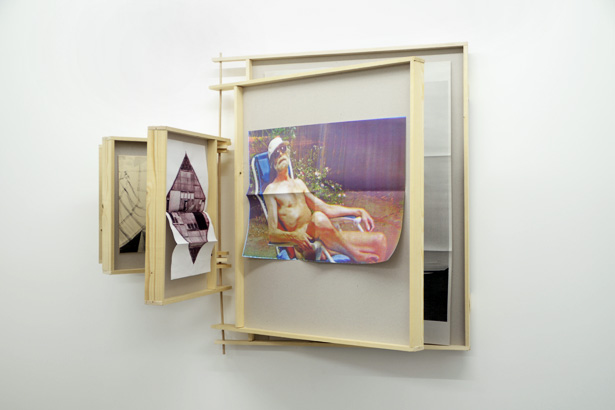 "Nude sitting" as poster print in Out of Shape at Tique Art Space, Antwerp (BE)
Feb'15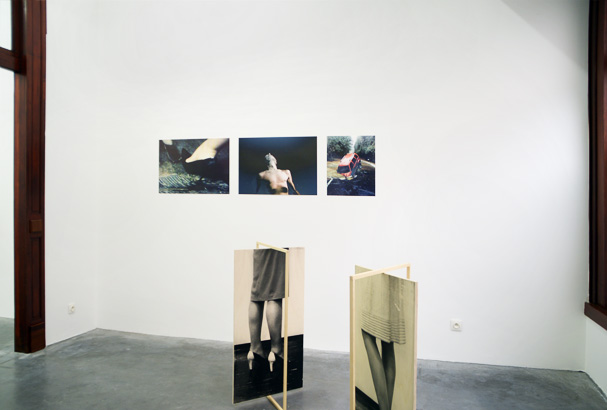 "Accelerator", "Nude ecstatic" and "Car immersing in road" at Tique Art Space, Antwerp (BE)
Feb'15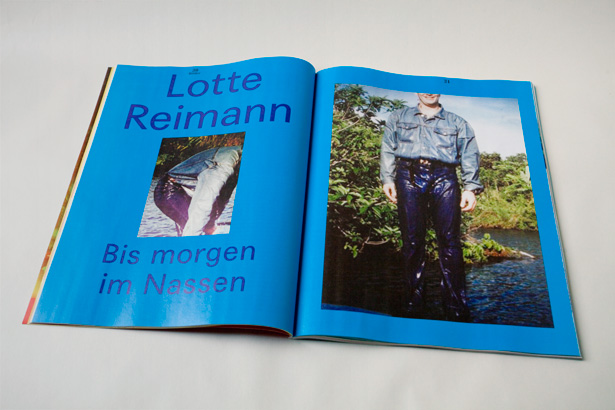 "Bis morgen im Nassen" featured in the Missy Magazine, Berlin (D)
Feb'15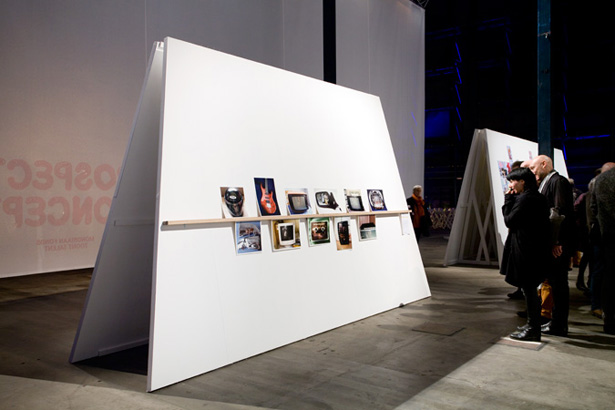 "Reflections - an unfinished collection" at Prospects&Concepts, Art Rotterdam (NL)
Feb'15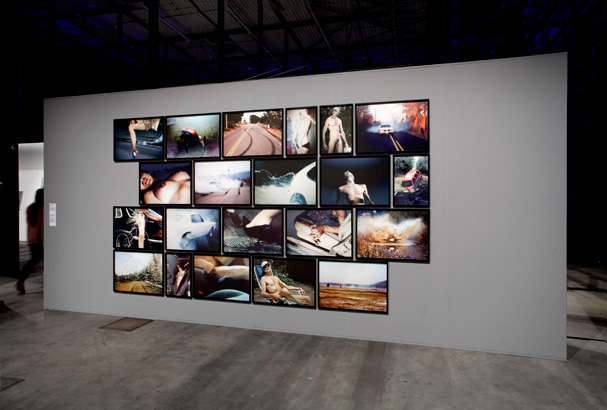 Installation view of "Jaunt" at Prospects&Concepts, Art Rotterdam (NL)
Feb'15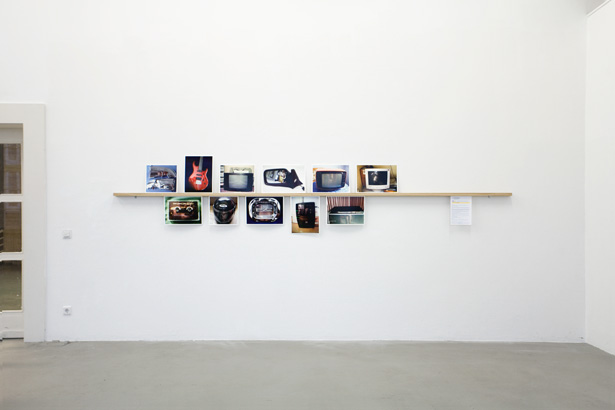 "Reflections - an unfinished collection" at Galerie der HfbK, Hamburg (D)
Dec'14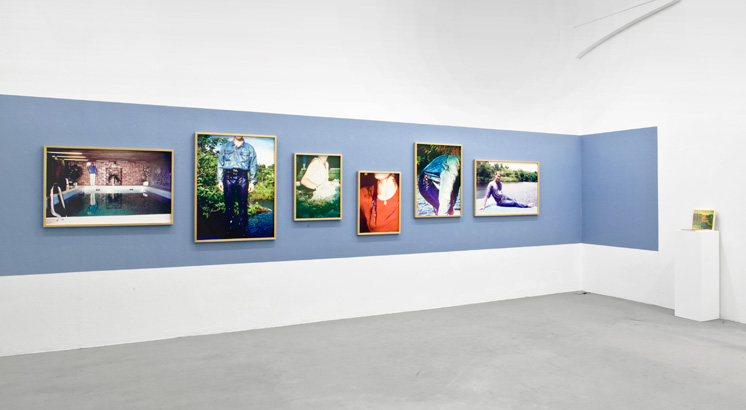 "Bis morgen im Nassen" at Galerie der HfbK, Hamburg (D)
Dec'14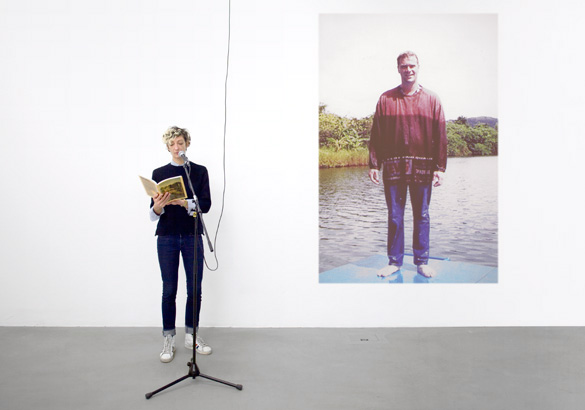 Performing "Bis morgen im Nassen" (reading/slideshow) at Galerie der HfbK, Hamburg (D)
Dec'14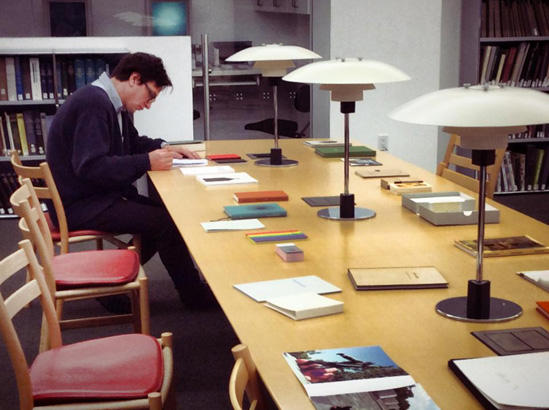 "Bis morgen im Nassen" acquired by the MoMA Library – thanks to KALEID editions!
Dec'14


"Reflections" is featured in the "Girls Like Us" issue 6
Dec'14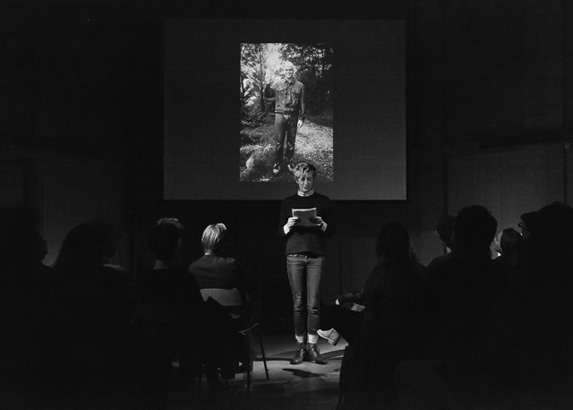 Performance (reading/slideshow) of "Bis morgen im Nassen" at "Lost&Found" in Amsterdam (NL)
Nov'14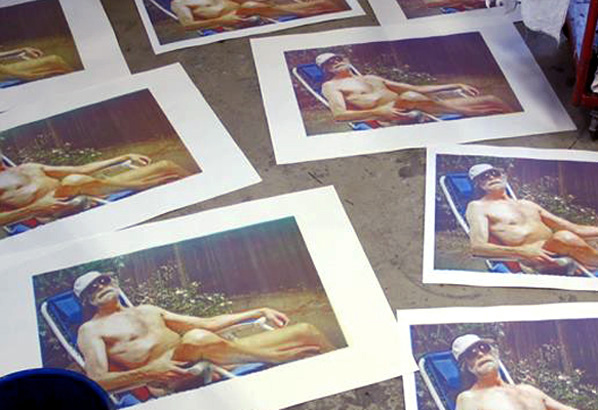 OUT OF SHAPE – upcoming poster publication by 'Polly's Picture Show'
Nov'14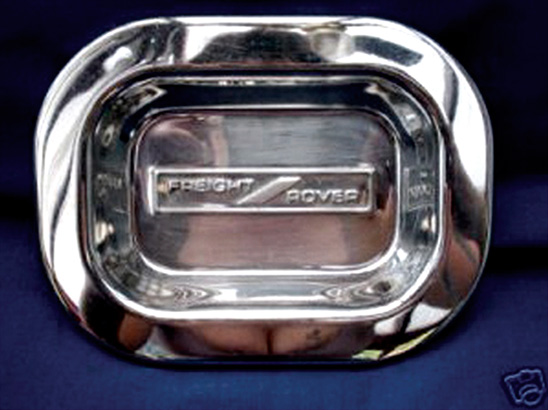 Click here to listen to the Interview I gave about the "Reflections" on radio Amsterdam FM last week...
Aug'14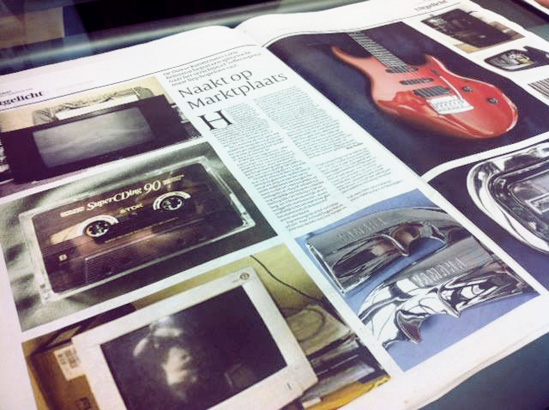 "Reflections" in the Volkskrant last week with a text by Rob Gollin, Amsterdam (NL)
Aug'14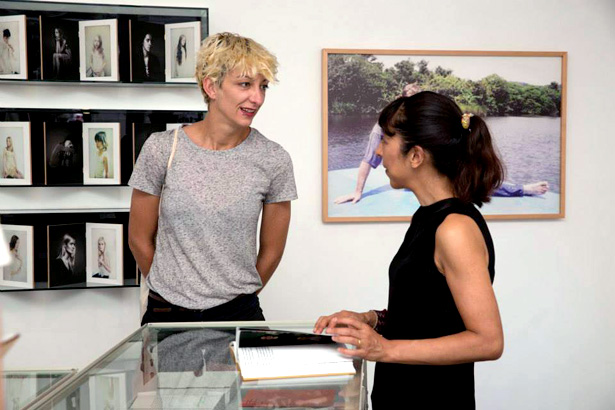 "Bis morgen im Nassen" at "Kaleid editions" in London (UK)
Jul'14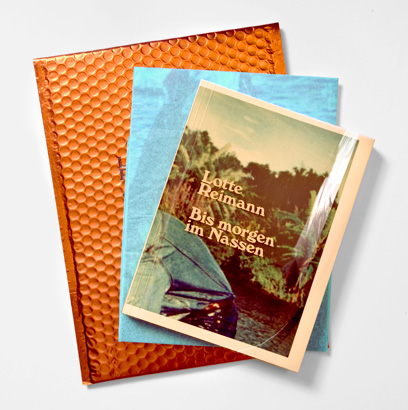 "Limited edition", 3 prints + book in a uniquely laser-numbered envelope
May'14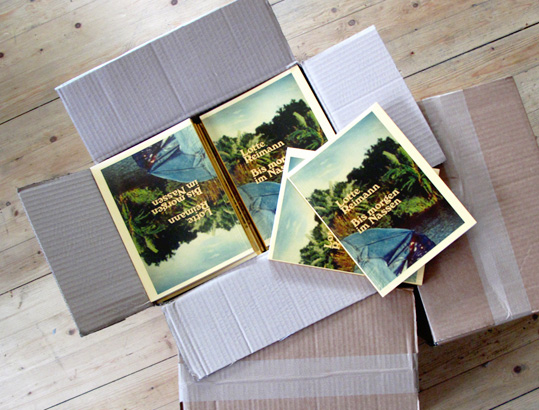 ¡OUT NOW! "Bis morgen im Nassen", my first proper book arrived, edition of 600 - YES!
May'14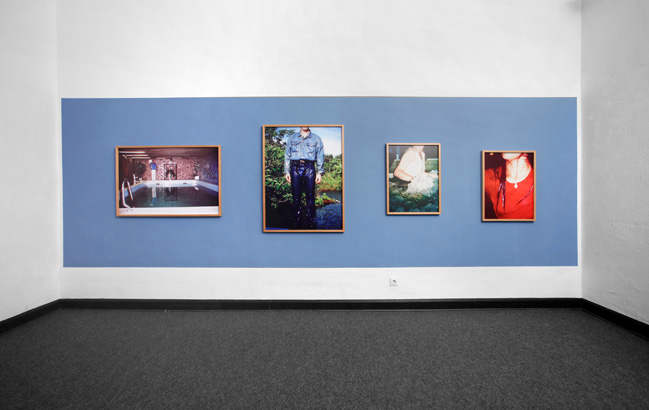 "Bis morgen im Nassen" at Städtische Galerie Petershagen (D)
May'14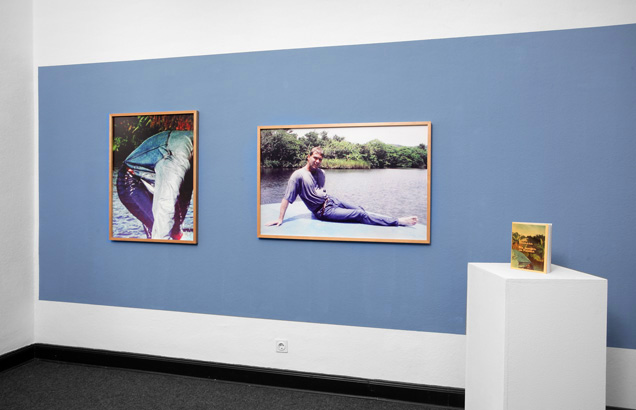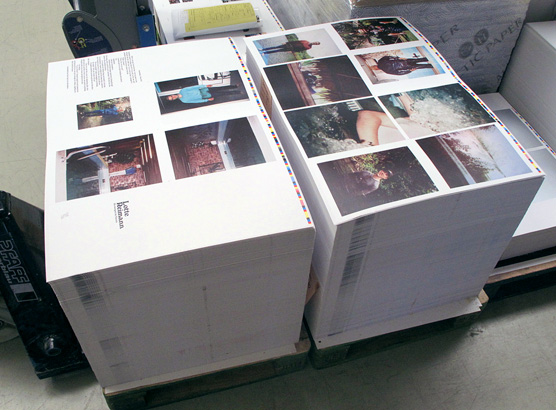 Print sheets of "Bis morgen im Nassen" fresh from the press - still wet!
April'14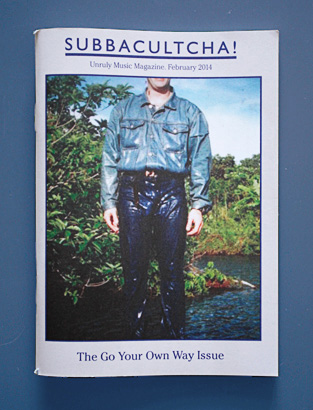 Artist review in the "Subbacultcha!" magazine, Amsterdam (NL)
Feb'14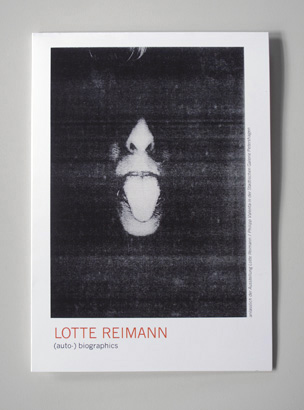 "(auto-) biographics", foldout/A3 poster
Feb'14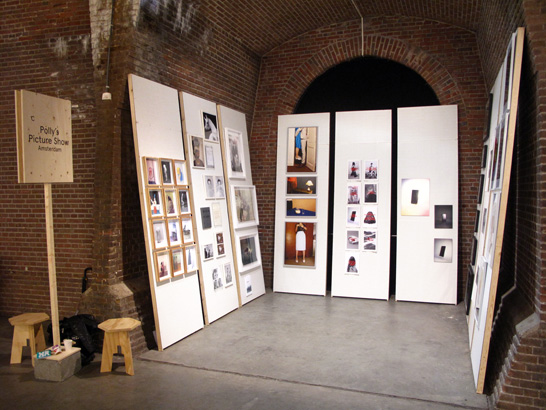 "Polly's Picture Show" at the Unseen Photo Fair, Amsterdam (NL)
Sep'13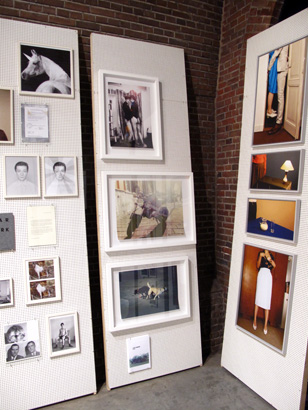 "Brother and me", "Motorcycle", and "Hanging Dogs"
Sep'13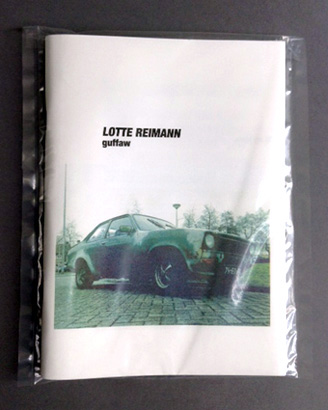 "Guffaw" published in cooperation with Knust/Extrapool, Nijmegen (NL), Sep'13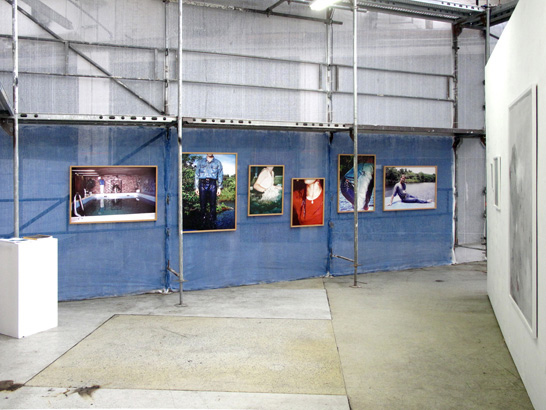 "Bis morgen im Nassen" at P/ART I in Hamburg (D)
Sep'13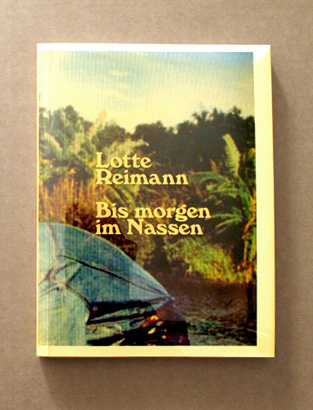 The first dummy of my latest project "Bis morgen im Nassen" Feb'13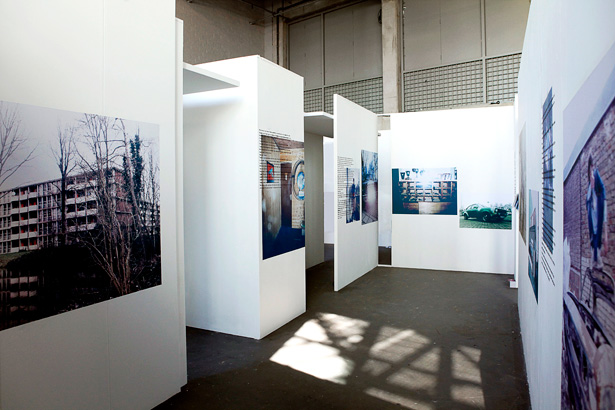 "Guffaw" at the graduation show, Gerrit Rietveld Academie, Amsterdam (NL)
Jul'11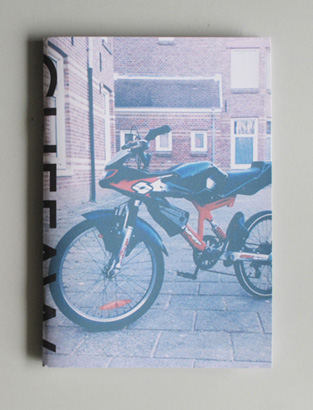 "Guffaw" short novel, self-published
Jul'11