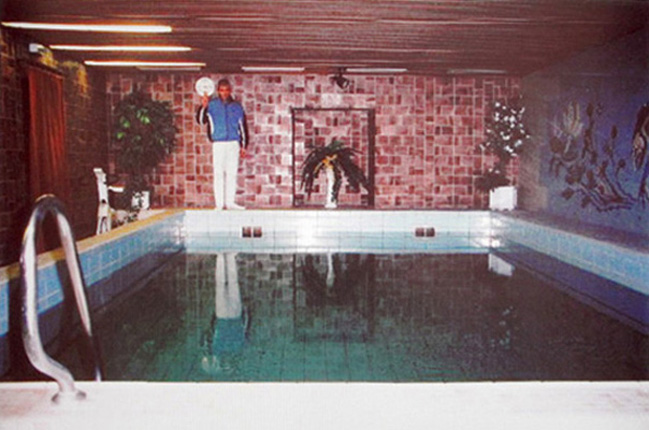 g01_13.jpg (Christian at pool), 2012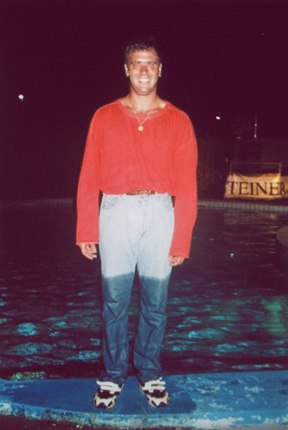 g14_01.jpg (Christian 1/3 wet), 2012
g14_02.jpg (Christian 2/3 wet), 2012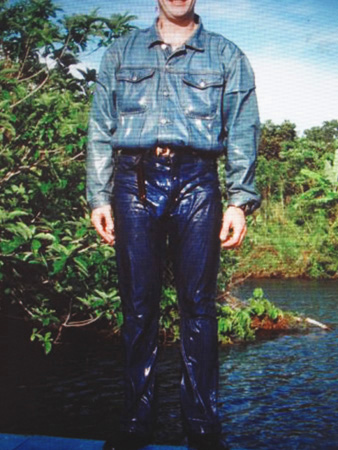 g68_18.jpg (Christian full denim), 2012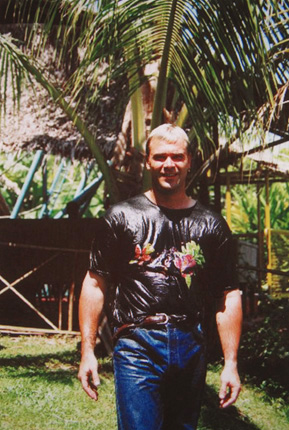 g01_21.jpg (Christian flower shirt), 2012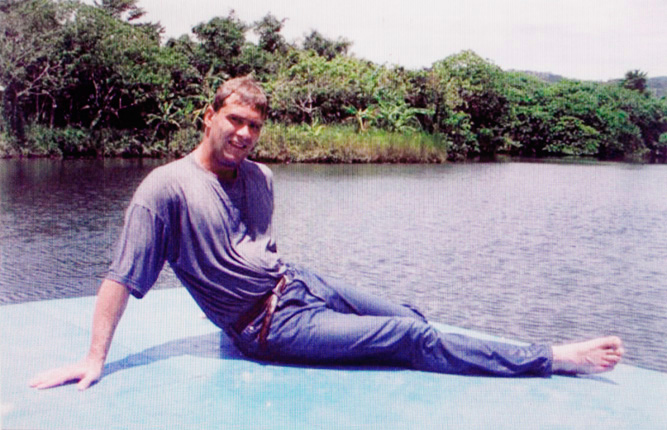 g11_39.jpg (Christian like mermaid), 2012
Bielefeld, 2 October 2012

Dear Christian,
I wonder what you feel, now that you're holding this book in your
hands. A book about you, about your love of water. A story in which I describe your desire through your images and my words. Your life in the water, told with someone else's words and by the eye of a third.
Christian, did you see what I was doing, did you hear me?
I've asked you repeatedly to meet me, at your home or elsewhere. Only your images, you and I. No water. I wanted to talk to you about the WHAT and HOW, wanted to bring you into the loop, get you on board. But you only said:
"I can't, Lotte. Because of my wife. You know."
Head-shaking. Because she would become jealous. And I caved in. Lost the courage to ask you further, to constantly push you and I thought myself:
"Ok. Then we do it the hard way."
So we met among a crowd, we splashed and you let me into your wet world. Over and over again. Every time a little bit more. And I remained mute. Kept quiet about me, about what I was doing.
I was so silent I even forgot that I met you to tell your story.
I hope you do not resent this. I was so wet. Let myself fall into your waters. Dove into your pictures, your desire, and drifted and then, then I found myself swimming. And I saw all the others, saw us sparkling, felt all the abysses, the alluring waves and fluent borders. Felt the sparkle, the attraction, the prickling cold and the fear of the unknown.
Christian, I hope I was able to tell your story well.
I have not the foggiest idea whether I was successful but I know for sure that I loved what I did, what I experienced.
Every drop in my pants, every look at your dampness. Every photo
that I took. And every word that I wrote.
Thank you, Christian.

Lotte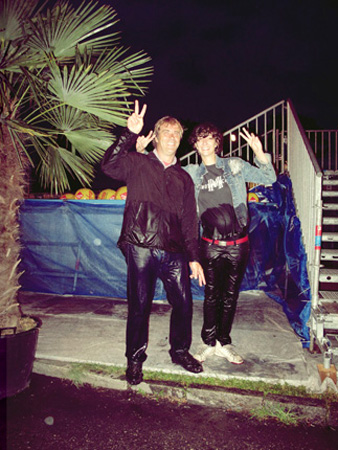 Christian and me (2/3 wet), 2012
Epilog

When in 2005 Kodak stopped producing the film for Christian's underwater camera he decided to stop taking pictures, too.

He is now recording the sound-scapes instead.

Check it out HERE :)
"Bis morgen im Nassen" is a documentary narration about Christian,
a passionate wetlook fan for years. The project is realized as a book and
consits of about a hundred images he took between the early '90s and
2005 and 5 dairy-like shortstories I wrote after getting to know Christian
and his wetlook community in person.
The project was funded by Kunststiftung NRW. The book is published by
RVB Books, Paris (FR) with the support of the Modriaan Fonds.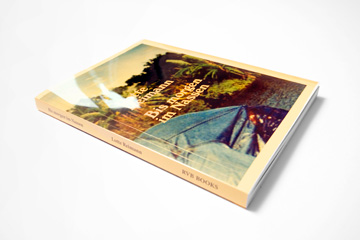 Bis morgen im Nassen, 2014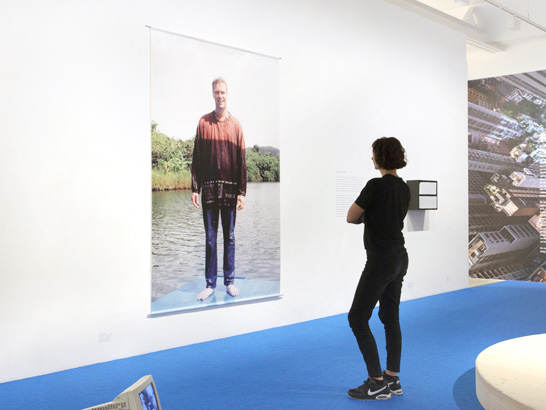 installation view at Fotomuseum Winterthur, 2017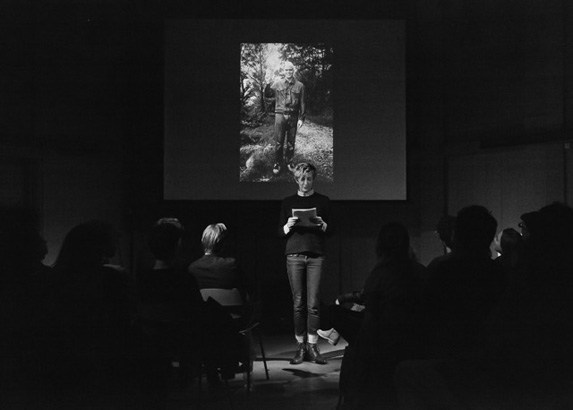 Performance (reading & slideshow) at "Lost&Found", Amsterdam (NL), 2014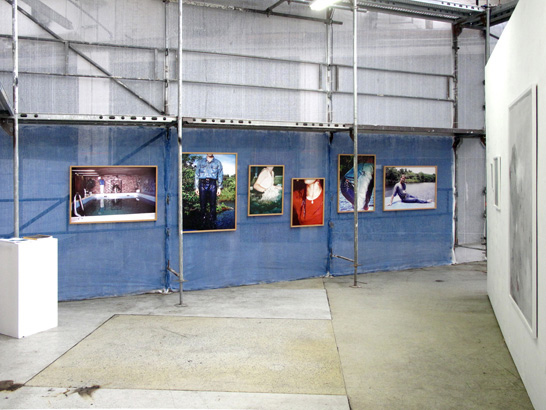 Installation view at "P/ART" 2013, Hamburg (D)