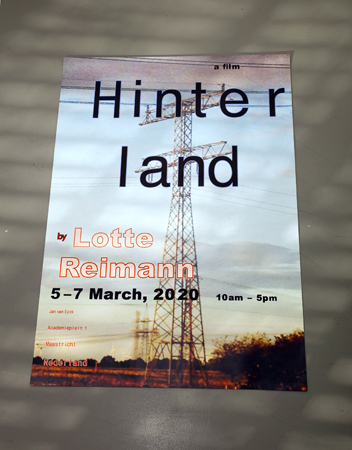 film poster, design by Martin Groch, 2020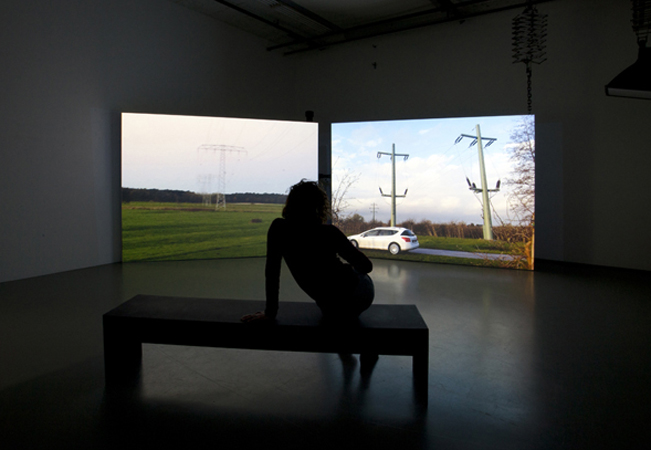 'Hinterland - a film' installation view of two-channel screening at Open Studios, Van Eyck Academy, Maastricht, 2020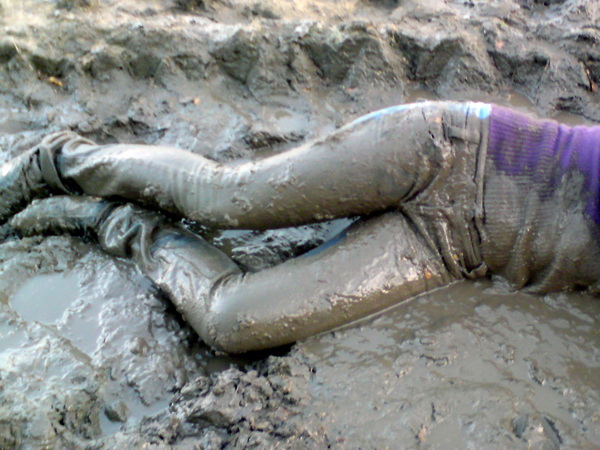 still from 'Hinterland - a film', 2020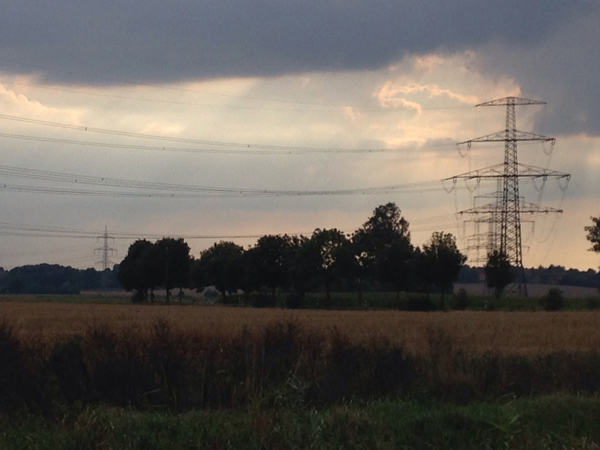 still from 'Hinterland - a film', 2020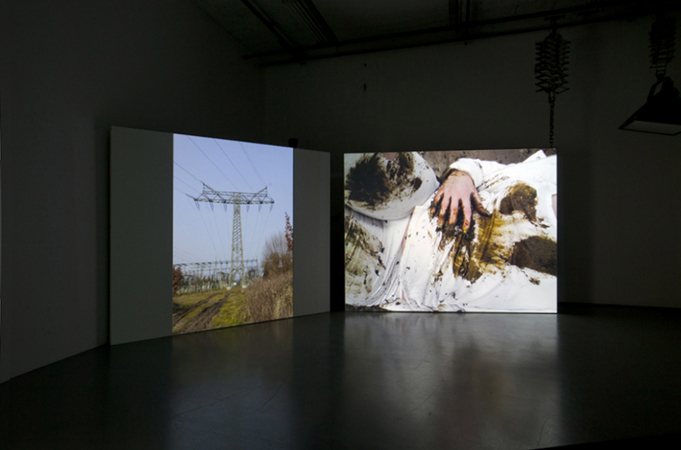 'Hinterland - a film' installation view of two-channel screening at Open Studios, Van Eyck Academy, Maastricht, 2020
2 minutes excerpt from 'Hinterland', 20 min, 2020


In this video installation titled 'Hinterland - a film'
I combine two photographic slideshows with sonic field recordings and fragments of an interview conducted with the maker of the original photographs.


excerpt from exhibition text:

[…]

Emotionally and physically precarious encounters
form the crux of many of Reimann's investigations. Whether surreptitiously inserting her own images into an existing archive or joining in a protagonist's outré behavior, Reimann partakes in acts that can feel counter-instinctual, at least initially, but which create intimately observed and deeply empathic portraits of her protagonists. Her most recent investigation centers around H., an amateur photographer Reimann encountered on Flickr who drives around Lower Saxony taking photographs of pylons interspersed with those of female subjects covered in mud and cow excrement. Reimann reached out to H., beginning a correspondence with him, and ultimately accompanying him on a ride. Her relationship with him forms an open storyline that precludes facile interpretation or analysis. Hers is a work that refutes binaries or any pretense toward epistemological or personal closure, instead making way for more nuanced and complex understandings of trauma, eroticism, truth,
and personhood.

Text by Amanda Sarroff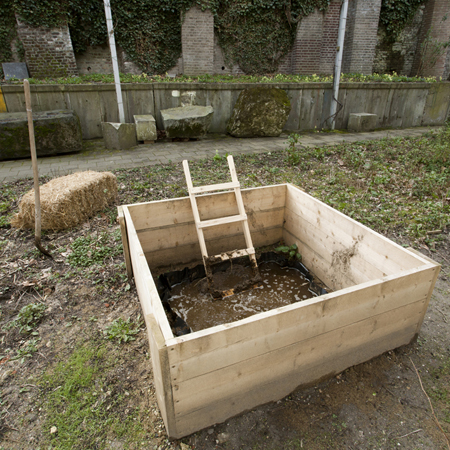 'shit hole', site specific installation in the garden of the Van Eyck Academy, 2020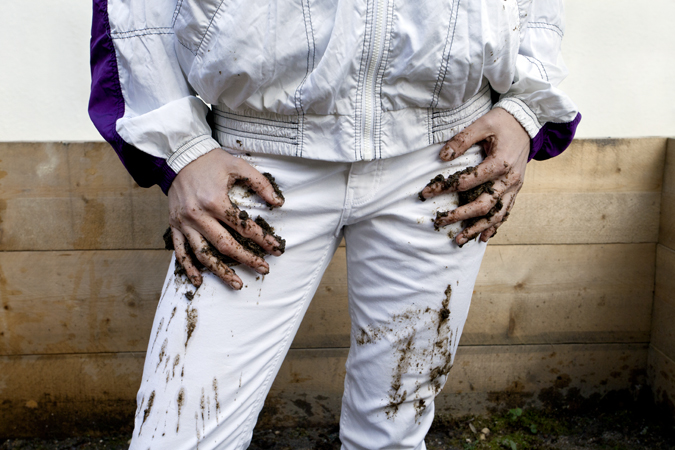 'me in shit hole #1', Maastricht, 2020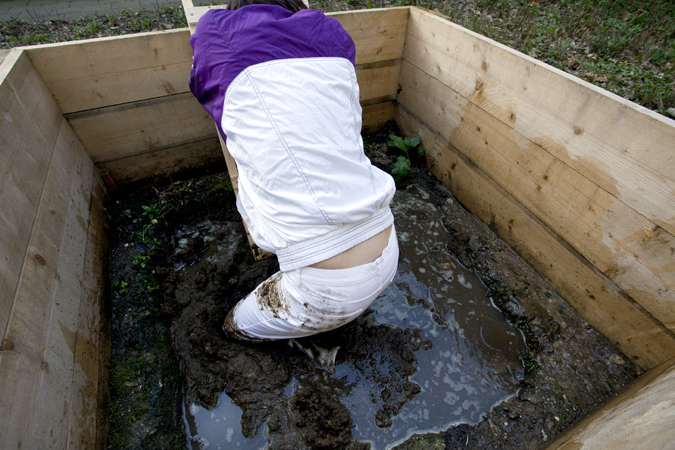 'me in shit hole #2', Maastricht, 2020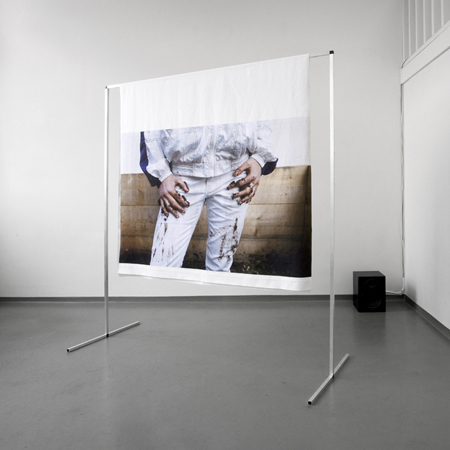 installation view 'me in shit hole', print on denim fabric, Maastricht, 2020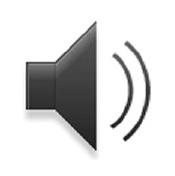 please, wear headphones for sonic experience







As an experiment to activate some of the trust,
mutual consent and therapeutic notions accompanying the making of the film, together in joint effort with Huib Haye van der Werf and Natasha marie Llorens, we created a site specific installation in the garden of the Jan van Eyck Academy: a hole in the ground, two meters deep, filled with cow manure.
The photographic images, printed on denim fabric, are documentation material from a non-public happening held briefly before the exhibition. They were accompanied by a sound piece that combined the sound of electric lines with distant mooing
and human breathing.